Top Celebrity News!
Check out today's top celebrity news from around the web, including Christina Aguilera, Lea Michele, Kim Kardashian and much more!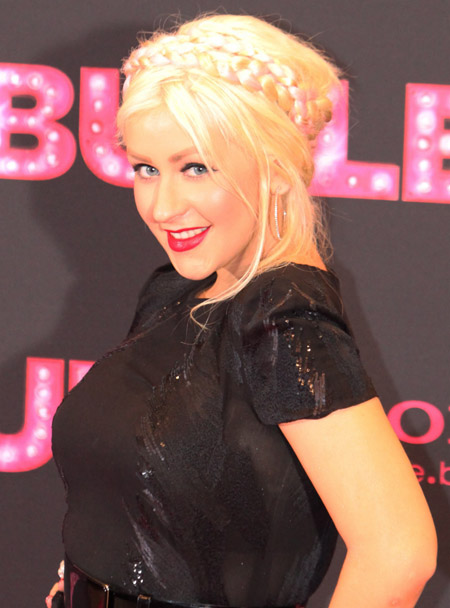 Christina Aguilera's Super Bowl flub - TMZ
When Lea Michele gives the best Super Bowl performance out of a pack of powerhouse singers, there's a problem - Celebrifi
Kim Kardashian cashing in on sex in her Sketcher's commercial - Allie Is Wired
Justin Timberlake is a third wheels, and other stars at the Super Bowl - Too Fab!
If you watched the Puppy Bowl you wouldn't have had to listen to Fergie screeching like an alley cat - The Wire
Justin Bieber meets the Church Lady on SNL - Limelife
Is Troy Polamalu going to cut his hair now? - Anything Hollywood
It's no accident Giselle said this at the launch of her own sunscreen line - ICYDK
Elmo loves the ladies - The Berry
Lindsay Lohan makes it too easy - The Hollywood Gossip
Camille Grammer gets a job - The Frisky
Jessica Szohr has a happy quarterback on her hands this morning - E! Online
Jennifer Lopez already knows who she wants to win - RTVM
Last night's Glee: Did you love it or hate it? - TV Fanatic
Katherine Heigl smiles pretty for these staged paparazzi shots - Splash News
Can the Black Eyed Peas be over now? Please? - Access Hollywood
Jennifer Aniston hates her butt - Betty Confidential
Selena Gomez on a hot date with The Biebs - Star Pulse
Mila Kunis looking hot in the LA Times - Daily Stab