Top Celebrity News!
Check out today's top celebrity news from around the web, including Kim Kardashian, SAG Awards, Charlie Sheen and much more!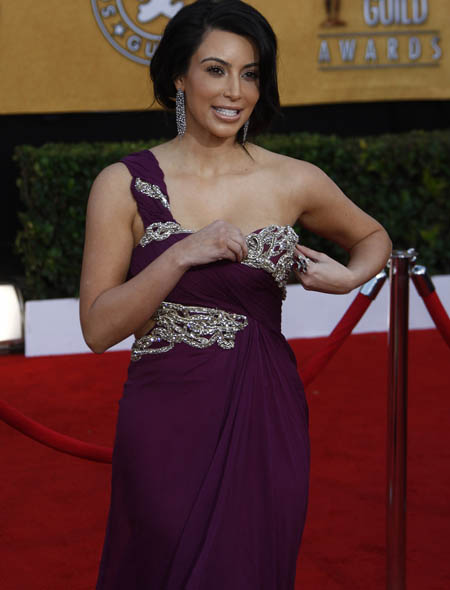 Kim Kardashian is naked again - Anything Hollywood
SAG Award winners list - The Wire
Their pay should come out of Charlie Sheen's pocket - TMZ
Justin Bieber hated Hailee Steinfeld's dress, too - Allie Is Wired
Nicole Kidman talks about her secret baby - ICYDK
Britney Spears goes to a wedding - The Berry
Katie Couric got herself a young stud - Too Fab!
Tracy Morgan is always a good time on the red carpet - The Hollywood Gossip
Whitney Houston is just fat, not pregnant - Limelife
Corey Haim was totally snubbed at the SAG Awards - Celebrifi
Minka Kelly is an angel - The Frisky
Eva Longoria is single & ready to mingle - E! Online
The Padma Lakshmi custody battle is getting nasty - RTVM
House spoilers - TV Fanatic
Denise Richards does not have a new babysitter - Splash News