SAG Awards:
Pre-Oscar Wins?
The SAG Awards broadcast on January 30 in just one more leg on the journey to Academy Awards glory for many performers. As the Screen Actors Guild also honors television actors, the SAG Awards also serve as the final awards for TV before the Emmy Award nominations are released in summer. As SheKnows does for all our favorite awards, we're here to give you a little cheat sheet as to who will win in each SAG Awards category!
(page 2 of 2)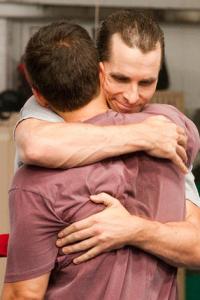 17th Annual Screen Actors Guild Nominations -- Film
Ensemble
Black Swan
The Fighter
The Kids Are All Right
The King's Speech
The Social Network
Winner: All worthy winners, The Kids Are All Right is a study in acting perfection. The King's Speech ensemble is truly three players and could easily win. The Social Network has a cast that rocks Aaron Sorkin's words, but we think the best ensemble of these five films is The Fighter. We can't imagine that film without each and every actor as they were cast. But, in the end, the award will go to The King's Speech.
Lead Actor
Jeff Bridges, True Grit
Robert Duvall, Get Low
Jesse Eisenberg, The Social Network
Colin Firth, The King's Speech
James Franco, 127 Hours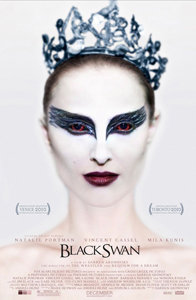 Winner: This is Colin Firth's award. Count on it all season long for his compelling turn in The King's Speech.
Lead Actress
Annette Bening, The Kids Are All Right
Nicole Kidman, Rabbit Hole
Jennifer Lawrence, Winter's Bone
Natalie Portman, Black Swan
Hilary Swank, Conviction
Winner: As Colin Firth is sweeping awards season, look for Natalie Portman to do the same as she wins Lead Actress at the SAG Awards.
Supporting Actor
Christian Bale, The Fighter
John Hawkes, Winter's Bone
Jeremy Renner, The Town
Mark Ruffalo, The Kids Are All Right
Geoffrey Rush, The King's Speech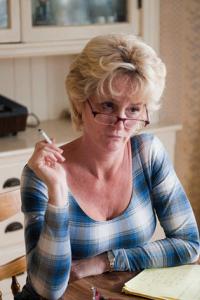 Winner: Again, and we hate to start sounding like a broken record, but when it comes to the acting performances of 2010, the awards in 2011 will all sound familiar. Christian Bale wins for Supporting Actor in The Fighter...get used to hearing that over and over and over!
Supporting Actress
Amy Adams, The Fighter
Helena Bonham Carter, The King's Speech
Mila Kunis, Black Swan
Melissa Leo, The Fighter
Hailee Steinfeld, True Grit
Winner: So we don't repeat ourselves, simply put: The winner is Melissa Leo for The Fighter.