Top Celebrity News!
Check out today's top celebrity news from around the web, including Ricky Gervais, Sandra Bullock, Jake Gyllenhaal and much more!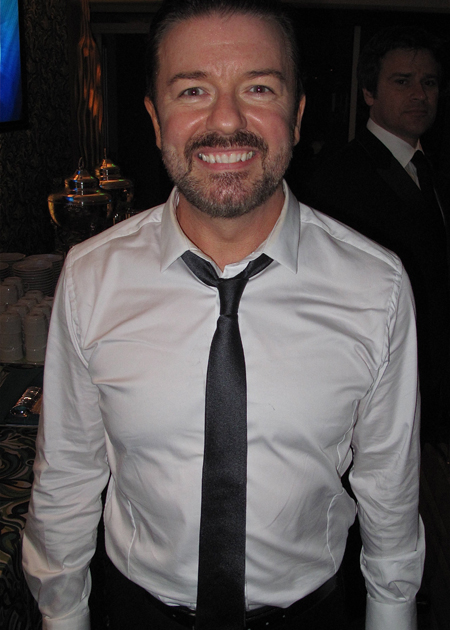 I don't think we'll be seeing Ricky Gervais at the Golden Globes again any time soon - Anything Hollywood
Sandra Bullock doesn't like Ryan Reynolds like that - TMZ
Jake Gyllenhaal recycles - ICYDK
Paz De La Huerta is gonna be feeling that one for a couple of days - Allie Is Wired
I'd love to know exactly how Miss Arkansas decided this was the talent she wanted to develop - The Berry
Steve Jobs is sick again - The Wire
Nicole Kidman had a secret baby - Too Fab!
Jennifer Lopez isn't done destroying your hearing - The Hollywood Gossip
Claire Danes is a dropout - Limelife
Heidi Montag plants more stories about herself - Celebrifi
The most important moments of the Golden Globes - The Frisky
Does Christina Aguilera have a secret crush on Ryan Seacrest or something? - E! Online
Big changes in store for American Idol - RTVM
Glee scoop - TV Fanatic
Jesse James doesn't look very comfortable - Splash News