Red Carpet Style:
Copy Their Looks
Celebrities showed off their trendy style at the People's Choice Awards 2011. From Kim Kardashian's fitted dress and Khloe Kardashian's flowing gown to Emma Robert's short and sassy black dress, find out how you can copy their red carpet looks.
(page 2 of 3)
Khloe Kardashian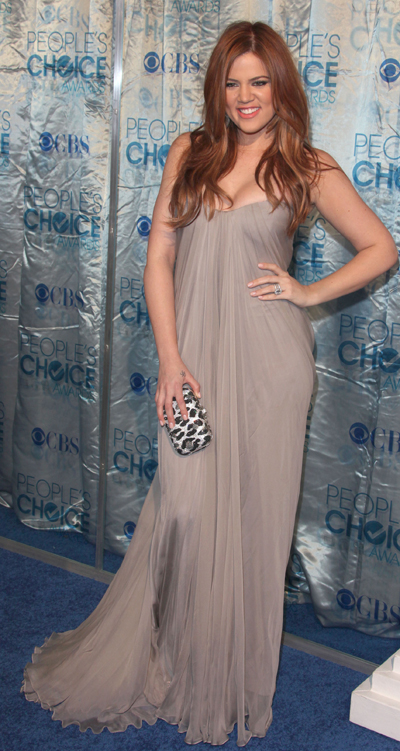 Khloe Kardashian took a break from her usual skin-tight looks and looked amazing in this floor length Alexander McQueen strapless maxi dress. She accessorized her look with an animal printed clutch and lighter locks.
Red carpet replica
Copy Khloe's romantic and flowing look in this Aryn K. Strapless Maxi Dress ($108) in gray and navy. This color-blocked long dress is 100% silk.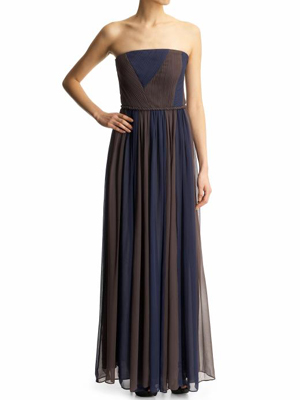 This Ted Baker Tessalate Print Strapless Maxi Dress ($429) has the same slate gray color and flowing skirt as Khloe's red carpet look. The bandeau neckline and contrast smudge line print makes this dress trendy, yet elegant.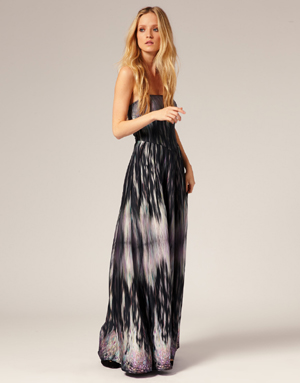 Animal print clutch
Add a little pizzazz to your clutch, as Khloe did, with this Zebra Print Clutch Evening Bag ($26) from Handbagheaven.com. This fun bag features glossy patent leatherette outer and polished silver hardware. It even includes a small strap to turn it into a wristlet.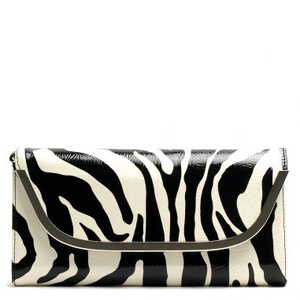 Next page: Emma Roberts