Top Celebrity News!
Check out today's top celebrity news from around the web, including Mila Kunis, Shania Twain, Zsa Zsa Gabor and much more!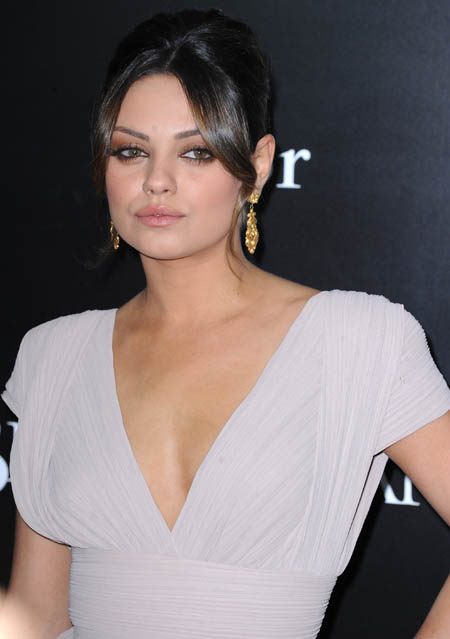 Mila Kunis is single and ready to mingle - Allie Is Wired
Lindsay Lohan is gonna hang out for another few days - TMZ
Zsa Zsa Gabor is going under the knife - Anything Hollywood
Guess Kim Kardashian thinks sex tapes fall under the heading of "being a good daughter" - ICYDK
Lady Gaga's rotting meat dress is #1 - The Wire
Shania Twain got hitched - Too Fab!
Happy birthday to evil maniac Mel Gibson - The Hollywood Gossip
An entire year's worth of fugly Rihanna hairstyles - The Berry
Sandra Bullock had a hot date on New Year's - Limelife
Valerie Bertinelli just gained 180 pounds (of husband) - Celebrifi
Dancing with the Stars is a lot more interesting in Argentina - The Frisky
Homewreckers LeAnn Rimes and Eddie Cibrian aren't allowed to party with the cool kids - E! Online
The Bachelor gets smacked - RTVM
Californication sneak peek - TV Fanatic
Chloe Sevigny wears bright red lipstick to the beach - Splash News