Top Celebrity News!
Check out today's top celebrity news from around the web, including Britney Spears, Demi Lovato, LeAnn Rimes and much more!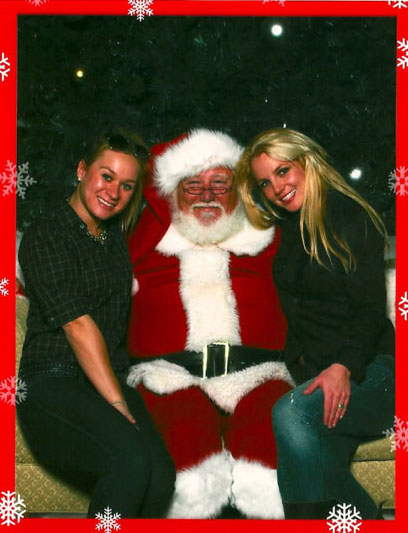 Britney Spears keeps it klassy - TMZ
Vivid wants the Demi Lovato sex tape - Allie Is Wired
Justin Bieber is dead to me - Anything Hollywood
Let's hope life doesn't imitate art for Natalie Portman - ICYDK
Wise New Year's quotes from Oprah Winfrey and other know-it-alls - The Wire
LeAnn Rimes is really engaged for real, really - Too Fab!
Kelly Osbourne hates her ex - The Hollywood Gossip
This midnight snack did not make Aretha Franklin dead. False alarm. - The Berry
James Franco's grandma would like a word with you - Limelife
That flight attendant is going to cost Kelsey Grammer $50 million - Celebrifi
Was The Social Network really that good? - The Frisky
Prepare for a pissed off Lily Allen Tweet in 5, 4, 3, 2... - E! Online
I hope Carrie Underwood literally kisses Simon Cowell's ass every time she sees him - RTVM
Desperate Housewives sneak peek - TV Fanatic
No wonder George Clooney has kept this one around - Splash News