Top Celebrity News!
Check out today's top celebrity news from around the web, including Kelly Osbourne, Lady Gaga, Angelina Jolie and much more!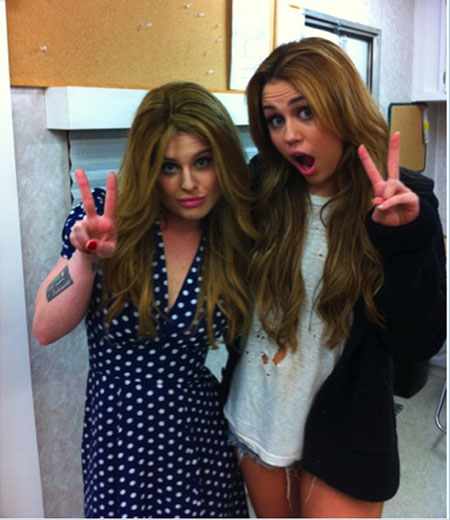 Kelly Osbourne gets hacked - TMZ
Ozzy Osbourne has some advice for Lady Gaga: Go away - Allie Is Wired
Angelina Jolie must have sicced her Angeloonies on Dr. Drew - Anything Hollywood
A really sad interview with Michelle Williams - ICYDK
Landon Donovan wants his wife's money - The Wire
Christina Aguilera's "romantic" birthday meant she paid for everything - Too Fab!
Jennifer Aniston and Chelsea Handler aren't besties anymore - The Hollywood Gossip
Stuck at the office? Watch this clip from A Christmas Story and buck up - The Berry
Was Scarlett Johansson cheating? - Limelife
Kelsey Grammer is hiding cash from Camille - Celebrifi
Chloe Sevigny likes it rough - The Frisky
Taylor Momsen looks almost human - E! Online
Steven Tyler gets testy - RTVM
Grey's Anatomy sneak peek - TV Fanatic
Zoe Saldana hits Aspen - Splash News