Top Celebrity News!
Check out today's top celebrity news from around the web, including Lindsay Lohan, Nicole Richie, Paris Hilton and much more!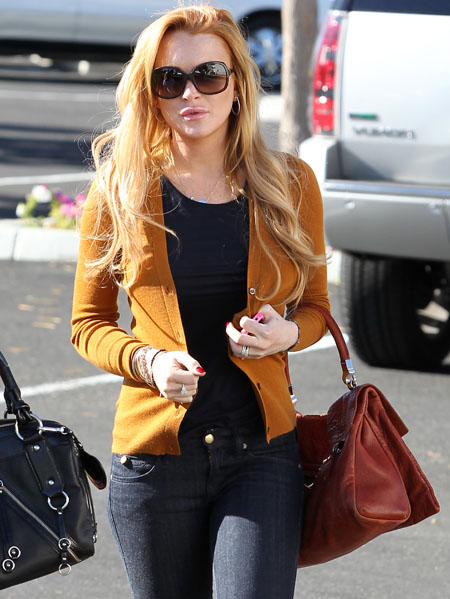 Lindsay Lohan would like your attention, please - TMZ
More Nicole Richie wedding pictures - Allie Is Wired
David Beckham gets a lifetime hotness award - Anything Hollywood
Chris Brown got his diploma - ICYDK
LeBron James is almost as tall as his ego - The Wire
Bret Michaels put a ring on it - Too Fab!
Happy birthday Brad Pitt! - The Hollywood Gossip
Emma Watson through the years - The Berry
Agreed, Jennifer Lopez is ridiculous, but not the way he meant it - Limelife
Paris Hilton skanks up Spain - Celebrifi
Julianne Hough is kinda banned - The Frisky
Zac Efron has a new beard - E! Online
Skating with the Stars semi finals - RTVM
NCIS sneak peek - TV Fanatic
LeAnn Rimes models for the Homewrecker's Secret holiday catalogue - Splash News