Mark Wahlberg Talks!
Mark Wahlberg has spent the last four years of his life bringing The Fighter to the big screen. During that entire time, between the film being green-lit and un-green-lit, Wahlberg kept up not only his fight-training regimen, but also his keen belief that the story of Micky Ward [Wahlberg] and Dicky Eklund [Christian Bale] had to be told.
(page 2 of 2)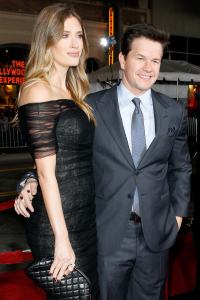 Mark Wahlberg: The Fighter hits home
SheKnows:
Do you think
The Fighter
story is somewhat close to your own personal story?
Mark Wahlberg: I think, aside from the movie itself and the story of Micky and Dicky, Micky's life is pretty similar to mine [laughs]. That's true. I was in a lot of trouble and then I turned my life around. It makes such a good comparison to Micky's journey and to the story. We both grew up in families with nine kids. We grew up 30 minutes from each other. I love this movie and I would have done anything to get the movie made. It's that important to me.
SheKnows: Have you kept up the boxing training regimen?
Mark Wahlberg: I do still have the ring. As far as the regimen, my new regimen consists of a bottle of red wine and a lot of food. And I'm enjoying myself, but my wife is like, you know, "You're starting to look really bad." [Laughs] I'm married to a former supermodel -- a Victoria's Secret model -- I mean, if I want to hold on to her, I've gotta do something.
The Fighter: Mark Wahlberg on Amy Adams' awesomeness
SheKnows:
Is
Amy Adams
as much of a treat to work with as she is to see on screen?
Mark Wahlberg: Ah, she's a sweetheart. You know what? David always says that she doesn't seem like the girl who could throw a punch, but she reminds me of so many girls in my neighborhood. She looks like an Irish Catholic, tough, no nonsense, kind of girl. And you know, I saw that immediately. You know, they're not quite as pretty as Amy, the girls in my neighborhood.
SheKnows: Wow, anything else? It sounds like you're a big fan of hers…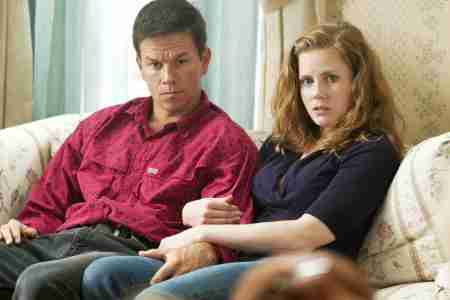 Mark Wahlberg: We'd actually had the luxury of having lunch before to talk about another movie, and it was a bad movie that I did. She dodged the bullet. I don't want to tell you what movie -- all right, it was The Happening [laughs]. [Expletive] it! It is what it is. The [expletive] trees, man, the plants [laughs]. You can't blame me for not wanting to try to play a science teacher and do something like that. I wasn't playing a cop or a crook. Amy didn't do the movie, and thank God we got the chance to work together again. Amy brings something very special to the table, and again, showing a side of her that I certainly knew she was capable of doing, but she hadn't gotten to show yet.