Top Celebrity News!
Check out today's top celebrity news from around the web, including Miley Cyrus, Nicole Richie, Katy Perry and much more!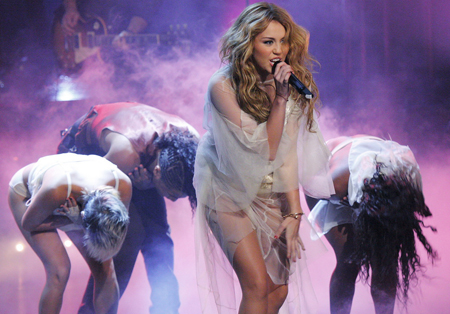 Miley Cyrus is practically the new Salvia spokesmodel - TMZ
Nicole Richie made it legal - The Wire
Loving Katy Perry as a toy soldier - Too Fab!
Matt Cardle wins X Factor - The Hollywood Gossip
Happy 21st birthday to Taylor Swift! - Anything Hollywood
Olivia Wilde got her dress from the 1979 Studio 54 dumpster - The Berry
Gwyneth Paltrow is heading back to Glee - Limelife
Who is Justin Bieber dating now? - Allie Is Wired
If only more people would ban Paris Hilton - Celebrifi
John Cusack as Edgar Allen Poe - ICYDK
Does the Kelsey Grammer sex tape feature tossed salads and scrambled eggs? - The Frisky
Is Gossip Girl ending? - E! Online
Jesse Csinscak should go on Survivor - RTVM
Vampire Diaries marathon starts tonight - TV Fanatic
Halle Berry hits the beach - Splash News