30 Years Since John Lennon's Death
Today marks the 30th anniversary of John Lennon's death. His music still influences millions of people around the world. Read on to remember this man with some of the most memorable John Lennon quotes.
It's hard to believe that John Lennon died 30 years ago today. The beloved Beatles singer and songwriter was shot outside his Manhattan apartment building on December 8, 1980 by Mark David Chapman.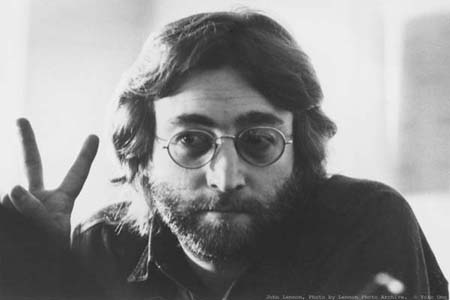 He left us too soon, but his memory lives on in both song and words. We all know the lyrics to his songs, but he also coined some memorable quotes.
John Lennon quotes
Some of the more memorable John Lennon quotes include:
"Life is what happens to you while you're busy making other plans."
Many of John Lennon's quotes had to do with love, peace and acceptance.
"There are two basic motivating forces: fear and love. When we are afraid, we pull back from life. When we are in love, we open to all that life has to offer with passion, excitement, and acceptance. We need to learn to love ourselves first, in all our glory and our imperfections. If we cannot love ourselves, we cannot fully open to our ability to love others or our potential to create. Evolution and all hopes for a better world rest in the fearlessness and open-hearted vision of people who embrace life."
Lennon rarely did anything to gain the acceptance of people, even though millions worldwide loved him.
"I'm not going to change the way I look or the way I feel to conform to anything. I've always been a freak. So I've been a freak all my life and I have to live with that, you know. I'm one of those people."
Memorable John Lennon quotes: Imagine lyrics
The lyrics to Imagine -- one of John Lennon's biggest hits -- are still some of the most stirring words ever written to music. Check out the Imagine lyrics (if you don't already know them) and sing along.