Angelina Jolie & SK In Paris!
Angelina Jolie is right at home in France. That is where we are catching up with the megastar as Jolie and Johnny Depp are in Paris to talk The Tourist.
(page 2 of 2)
Angie across the world
SheKnows: Was working in Venice as glamorous as it looks, or was it daunting like any filming on water?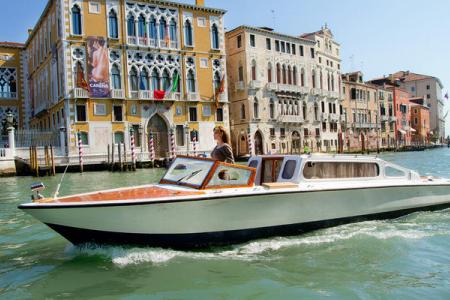 Angelina Jolie: There's not a lot of bad. The good was, just everything. The kids had a great time. You feel, as a parent, you always feel you should be responsible to teach your kids about culture, so you get this great [rubs hands together] done. You just drop them in Venice for two months and they go to the museums and have an Italian teacher.
SheKnows: We are here with you in Paris, what do you love and how much time do you get to spend here?
Angelina Jolie: Not much. We spend a lot of time in the south of France, but we love being in Paris. It is what you...it's Paris! Every time we're here, we're always trying to figure out which museum. We went to the Monet exhibit and we want to go to the other museums, and taking the kids out. It's just a very elegant, beautiful place that makes you feel elegant if you can lose yourself in it.
SheKnows: Are you at all fluent in French?
Angelina Jolie: No, I wish. I will be. My kids are passing me, which is driving me insane, so I'm about to get back in class.
SheKnows: What's the latest on Kung Fu Panda 2, are you done recording your lines?
Angelina Jolie: It is coming out next year. I've done most of it. I have a little bit more to do. Because I think it keeps changing, so they call me back in. Jack Black improvises and I have to go back in and respond to it. But no, I'm really looking forward to it. I loved that first one, and I think the themes are so beautiful. And I think the next one even gets into the themes of adoption, which are obviously close to my heart, so I'm very excited.
SheKnows: Characters you play very rarely have families or children, why is that?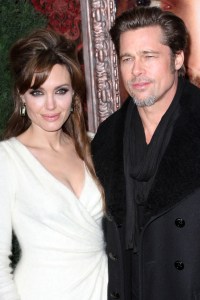 Angelina Jolie: I'd love to play a parent. I'm sure I'll start to. Salt had a child but I actually decided she wouldn't because I felt that somebody whose life is in danger wouldn't have a child. I guess I play a lot of characters that I question whether or not they should have a child because of the decisions they've made in their lives. But I would love to play more of those characters. Hopefully I'll be asked to play a mom sometime soon.
SheKnows: Lastly, do you ever find time for yourself?
Angelina Jolie: You just give it up at a certain point. Even trying to take a bath, everybody comes in. You just give it up and it's OK. But I try. When everybody goes to bed, you try. I'm even surprising myself, because I'm somebody who likes to be alone a lot. I'm surprised how much I'm very happy to be surrounded by everybody in my family.