Top Celebrity News!
Check out today's top celebrity news from around the web, including Madonna, Susan Boyle, Justin Bieber and much more!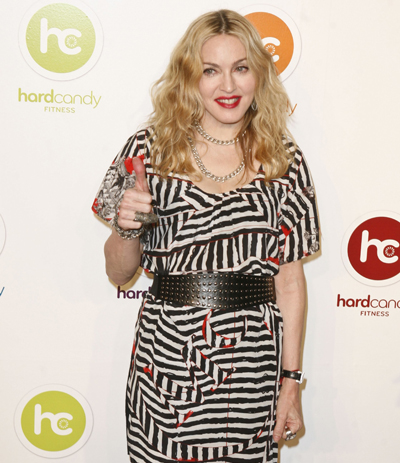 Madonna works it out in Mexico - Anything Hollywood
Susan Boyle chokes - TMZ
This is what Victoria Beckham looked like when she ate more often than once a week - The Berry
Every Johnny Depp character ever is gay - Limelife
Miranda Kerr's baby bump - Too Fab!
JT teaches Justin Bieber how to be a playa - Allie Is Wired
Rachel Uchitel is still a ho - Celebrifi
No one is allowed to be weird except Lady Gaga - The Hollywood Gossip
Brad Pitt in leather pants - ICYDK
Nicki Minaj is killin' it - The Frisky
Reese Witherspoon talks sexy - E! Online
Ryan Seacrest is ridiculously rich - RTVM
Marc Singer has been cast on V - TV Fanatic
Christina Aguilera with her rebound - Splash News
Rockerfeller Center Christmas tree lighting is tonight! - The Wire
Michael Buble sets a date - Dana's Dirt