Top Celebrity News!
Check out today's top celebrity news from around the web, including Miley Cyrus, Justin Bieber, Denise Richards and much more!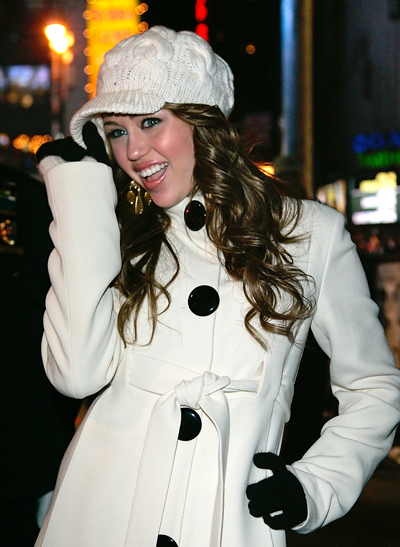 Miley Cyrus collects more birthday spankings - Anything Hollywood
Justin Bieber would like a word with you, bullies - TMZ
Denise Richards drawn like a Charlie Sheen Red Light Special - The Berry
Jessica Simpson is waiting for babies until Nick and Vanessa have babies - Limelife
Michael Douglas tries some Mickey Mouse treatment - Too Fab!
Do not mess with Paris Hilton's extensions - Allie Is Wired
Beyonce is gonna have an awkward family Thanksgiving - Celebrifi
Bristol Palin didn't pray hard enough - The Hollywood Gossip
Dina Lohan is getting desperate - ICYDK
Brad Garrett is just wrong - The Frisky
Taylor Swift doles out some love advice - E! Online
Kim Kardashian's fake romance - RTVM
A Cougar Town Thanksgiving - TV Fanatic
Harry Potter toilet seat? - Splash News
John Stewart on Thanksgiving - The Wire