AMA Red Carpet Arrivals
Red carpet season has officially begun! The American Music Awards arrivals heralded the beginning of the most fashionable season of the year. Here are our picks for the best and worst dressed at the AMAs!
(page 4 of 4)
worst dressed: rihanna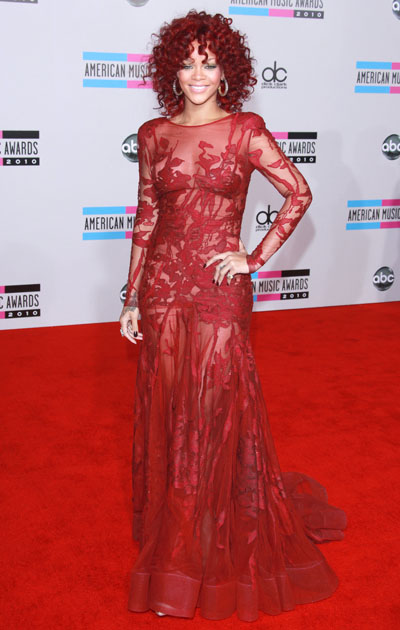 Rihanna or Whitney Houston circa 1987? You decide.
worst dressed: nicki minaj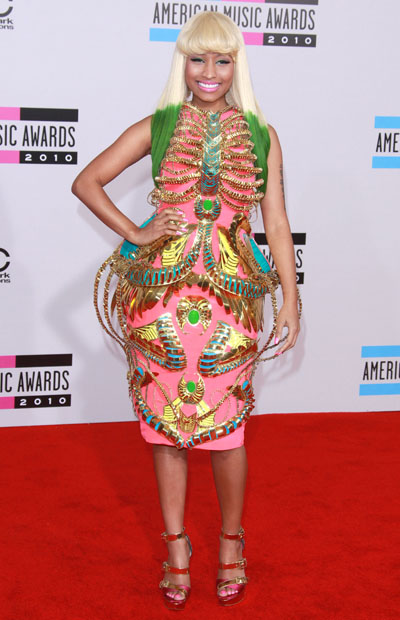 The AMA dress of Nicki Minaj was inspired by the skeleton of Liberace.
worst dressed: christina millan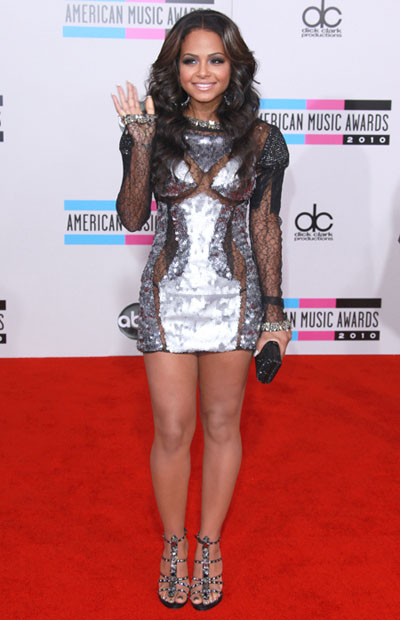 Christina Millan's instructions to her stylist: "C3PO's favorite hooker. Go."