AMA Red Carpet Arrivals
Red carpet season has officially begun! The American Music Awards arrivals heralded the beginning of the most fashionable season of the year. Here are our picks for the best and worst dressed at the AMAs!
(page 3 of 4)
best dressed: stana katic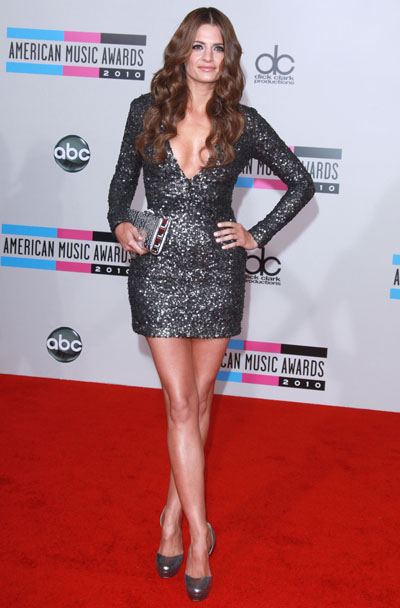 Actress Stana Katic is a hot sliver of lead in this low cut glittery little number. The best part? It's not too tight around the legs, which are shown off to their best advantage.
worst dressed: ke$ha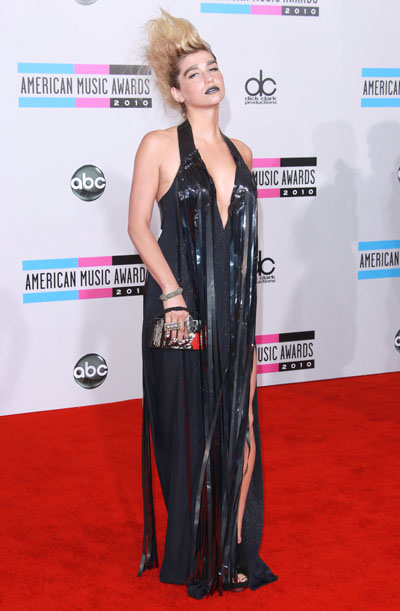 Was Ke$ha's garbage bag dress ripped to shreds in the same wind tunnel that did that awful thing to her hair? We can find no reasonable explanation for her lips or eyebrows, though.
The worst of the worst dressed at the 2010 American Music Awards...up next!