Top Celebrity News!
Check out today's top celebrity news from around the web, including the Harry Potter premiere, Kanye West, Billy Ray Cyrus and much more!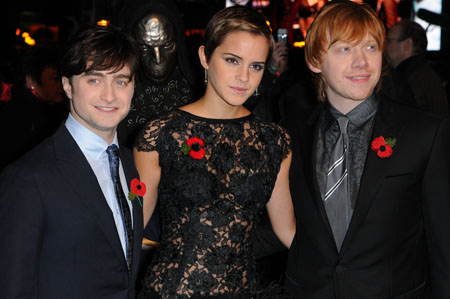 Harry Potter premiere pics - The Berry
Kanye West is gonna get Twitter material out of this for months - Limelife
So, guess this means Billy Ray Cyrus doesn't want to talk about it - TMZ
Demi Moore must drink the blood of sacrificed virgins to look like this - Anything Hollywood
Kristen Stewart tries to be sexy - Allie Is Wired
Halle Berry loves being naked - Too Fab!
No tequila for Mila Kunis - Celebrifi
Just when you thought you were safe from Tori Spelling - The Hollywood Gossip
Olivia Munn likes geeks - ICYDK
Gwyneth Paltrow rocks Glee - The Frisky
Taylor Momsen whines about her life - E! Online
Julien Hug's funeral plans - RTVM
Bones sneak peek - TV Fanatic
Hulk Hogan is practically marrying his daughter - The Wire
Let's hope Kylie Minogue is wearing fake fur - Splash News
Ke$ha on the beach - Dana's Dirt