Top Celebrity News!
Check out today's top celebrity news from around the web, including Conan O'Brien, Teri Hatcher, Anne Hathaway and much more!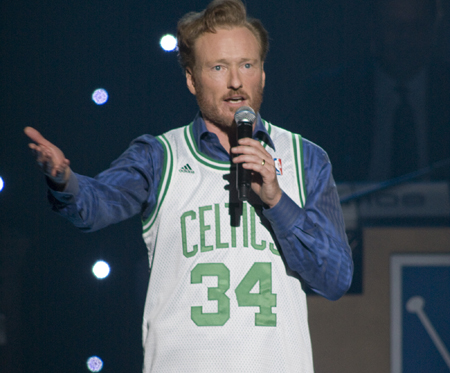 Conan O'Brien rocked last night - Limelife
Teri Hatcher is gonna be in court until this kid turns 18 - TMZ
Anne Hathaway got her revenge - Anything Hollywood
Hello Miley Cyrus, you're still underage - Allie Is Wired
Kelly Osbourne channels her inner Ivana Trump - Too Fab!
Gretchen Mol is pregnant again - Celebrifi
David Beckham is so hot when he's not talking - The Hollywood Gossip
Emma Watson was an early lush - ICYDK
The amazing Wheel of Fortune lady - The Frisky
Daniel Craig is totally hittin' that - E! Online
Country Strong premiere pics - The Berry
John Legend is on Dancing with the Stars tonight - RTVM
House preview - TV Fanatic
Seth Rogen is gettin' hitched - The Wire
Amanda Seyfried goes red - Splash News
Glee behind-the-scenes - Dana's Dirt