Top Celebrity News!
Check out today's top celebrity news from around the web, including Miley Cyrus, Vanessa Minnillo, 127 Hours and much more!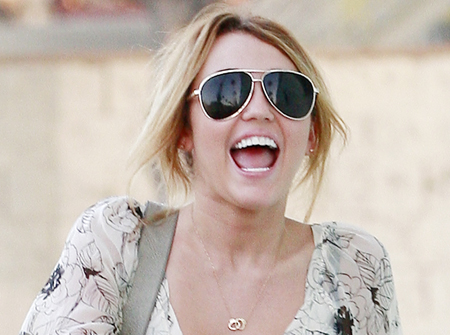 Miley Cyrus is underage drinking in Spain - TMZ
Vanessa Minnillo better watch out, Jessica Simpson will cut her - Anything Hollywood
127 Hours is moving people - The Frisky
Jessica Alba (almost) naked cell phone pics - Allie Is Wired
LeAnn Rimes is still lying about not being engaged - Too Fab!
Demi Lovato's dad is getting death threats - Celebrifi
Cameron Diaz is done helping A-Rod with batting practice - The Hollywood Gossip
Justin Timberlake looks pissed - ICYDK
Harry Potter thinks he's a bad-ass - Limelife
Israel's version of Dancing with the Stars has hot girl-on-girl action - E! Online
This Snow White remix is the coolest - The Berry
What killed Julien Hug? - The Berry
Glee Christmas album song preview - TV Fanatic
Black Friday ads sneak peek - The Wire
Vin Deisel is still around? - Dana's Dirt