Top Celebrity News!
Check out today's top celebrity news from around the web, including Kim Kardashian, Demi Lovato, LeAnn Rimes and much more!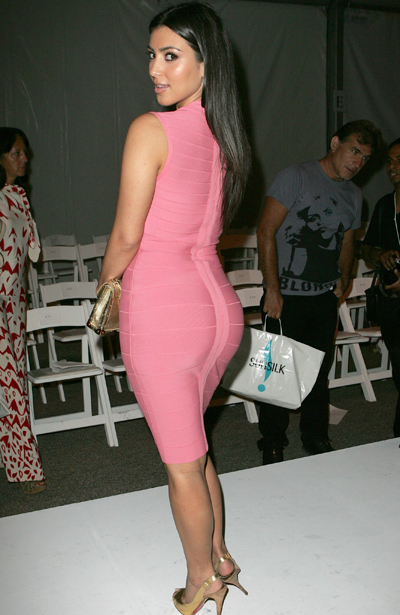 Kim Kardashian wants an album as huge as her butt - Anything Hollywood
Disney should open the Mickey Mouse House for Wayward Teen Hos so Demi Lovato, Britney, Lindsay and Christina could all recoop together - TMZ
LeAnn Rimes probably will be engaged for real soon -- Eddie Cibrian could use the money - Allie Is Wired
Mariah Carey already filled that room with glittery butterflies sporting unicorn tattoos - Too Fab!
Fergie may want to look up the definition of addict - Celebrifi
Lindsay Lohan dressed like a crack ho for Halloween -- oh, wait, that wasn't a costume - The Hollywood Gossip
Taylor Momsen shows Miley Cyrus how it's done - ICYDK
Gavin Rossdale would also like you to get off his lawn - Limelife
Amy Winehouse sounds hammered - The Frisky
So You Think You Can Dance your way out of child molestation charges? - E! Online
Scarlett Johansson looking hawt - The Berry
Taylor Swift will be on DWTS tonight singing about John Mayer and Taylor Lautner - RTVM
Dexter sneak peek - TV Fanatic
A young Lion King star joins the great Circle of Life - The Wire
Britney Spears is suffering from Cheetos-faulted water retention - Dana's Dirt
Heidi Montag gives the same excuse as every male in America - Splash News