Top Celebrity News!
Check out today's top celebrity news from around the web, including Charlie Sheen, Christina Hendricks, Kanye West and much more!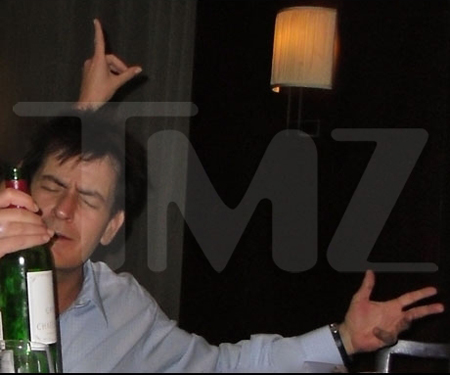 Charlie Sheen looks hammered in these photos - TMZ
If Christina Hendricks was a real hooker Charlie Sheen would've hit that already - Anything Hollywood
Kanye West's ego is making up for other shortcomings, as these photos reveal - Allie Is Wired
LeAnn Rimes is a terrible mistake - Too Fab!
Brooke Mueller is delusional - Celebrifi
Kelsey Grammer puled a great disappearing act - The Hollywood Gossip
Scott Disick looks like a total d-bag as usual - ICYDK
Paula Abdul got her hair did - Limelife
Jude Law is not showing any cleavage on Sesame Street - The Frisky
Ellen tries to break Taylor Swift - E! Online
Leighton Meester lookin' hot in Marie Claire - The Berry
Extreme Makeover Zombie Edition - RTVM
Zach Braff is coming to Cougar Town - TV Fanatic
Thriller is totally the best Halloween video ever - The Wire
Susan Boyle will be on Glee if she doesn't have a complete nervous breakdown first - Splash News