Top Celebrity News!
Check out today's top celebrity news from around the web, including Mariah Carey, Charlie Sheen, Heidi Klum and much more!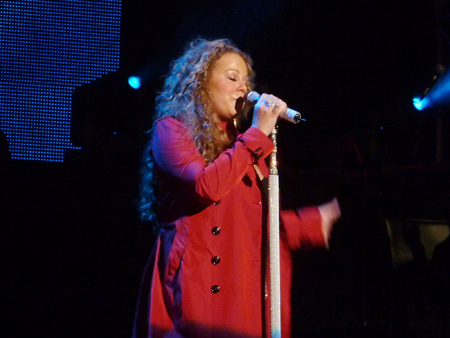 Mariah Carey needs to quit playing and tell us she's pregnant - Allie Is Wired
Photos of Charlie Sheen's trashed hotel room - TMZ
Heidi Klum is trying really hard to get into the next Transformers movie - Too Fab!
Celine Dion still hasn't named those babies - Celebrifi
Um, Demi Lovato has brown hair in both pics, Einsteins. One's just a lighter shade. - The Hollywood Gossip
David Beckham would make me laugh talking about sex with that Mickey Mouse voice of his - ICYDK
New Batman movie deets - Limelife
Kristen Stewart goes wedding dress shopping - The Frisky
Justin Timberlake is a dog - Anything Hollywood
The Masturbating Bear is coming with Conan O'Brien to TBS - E! Online
Amy Winehouse doesn't look like a total crackhead for once - The Berry
Real Housewives of New Jersey auditions - RTVM
NCIS spoilers - TV Fanatic
Kim Kardashian looks like she has a loaf of challah on her head - Dana's Dirt
Audrina Patridge dumped from DWTS - The Wire
Christina Aguilera moved out - Splash News