Harry Potter & The Deathly Hallows
With Harry Potter and the Deathly Hallows: Part I set to hit theaters November 19, seven intense movie posters have landed. In even better news, Harry Potter 7 hasn't been converted to 3-D!
(page 3 of 5)
Hogwarts in hell
Hogwarts is no longer a safe haven, Dumbledore is gone and our heroes' families and friends are in danger, so Harry, Ron and Hermione are forced to drop out of school and stop Voldemort on their own.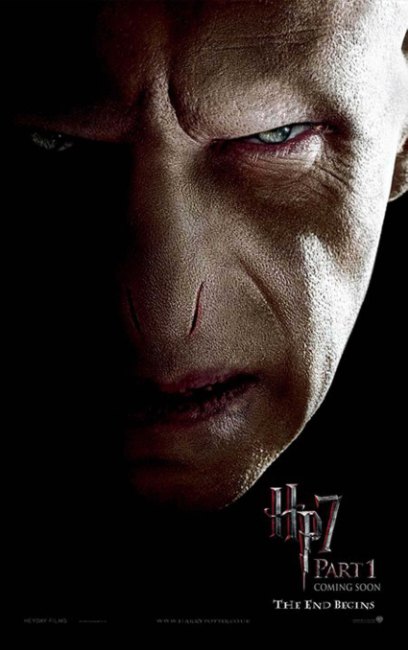 The perilous task requires they work together, but Dark Forces could tear these best pals apart before they can collect and destroy Voldemort's Horcruxes.
Up next…no 3-D for Potter and two more posters!