Exclusive Video Interviews!
Legend of the Guardians: The Owls of Ga'Hoole arrived on screens to the delight of fans of the books by Kathryn Lasky. Lasky's Guardians of Ga'Hoole books are instant children's classics and the fact that Lasky has filmmaking visionary Zack Snyder at the helm of the movie version had to give her great joy.
(page 2 of 4)
Zack Snyder scoop
Zack Snyder has made a name for himself as a filmmaker for possessing the gift of a visual visionary. Snyder first caught attention for his work behind the camera on Dawn of the Dead, the groundbreaking 300 and the graphic novel favorite, Watchmen.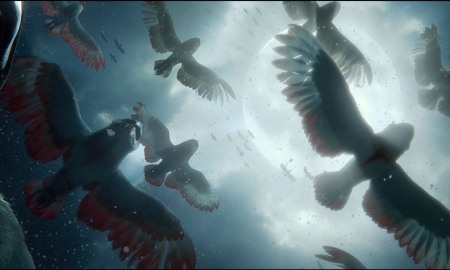 With Legend of the Guardians: The Owls of Ga'Hoole, Snyder had a different palette to work with, CGI animation that is as gorgeous as any renaissance painter's paintings. Snyder tells us the challenges of his first foray into animation and why he felt Legend of the Guardians was a perfect fit for his own filmmaking vision.

Up next…One of the evil owls from Legend of the Guardians takes center stage, Ryan Kwanten.