Top Celebrity News!
Check out today's top celebrity news from around the web, including Heidi and Spencer, Mariah Carey, The Social Network and much more!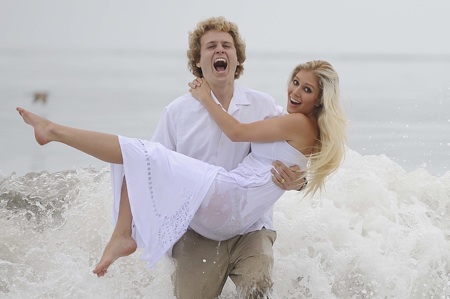 Heidi Montag should've pushed Spencer Pratt into that fire - TMZ
Mariah Carey Photoshopped off a good 30 pounds for this album cover - Too Fab!
Justin Timberlake isn't the only actor in The Social Network, FYI - Celebrifi
Lady Gaga needs a wax - The Hollywood Gossip
Britney Spears Bra Watch 2010: The way those babies are sagging, there's no bra under there - Dana's Dirt
Gisele Bundchen knows it doesn't count if it happens out of the country - ICYDK
Jamie Lee Curtis talks about her dad - Limelife
TMI Lisa Minnillo - The Frisky
Rachel Zoe is pregnant with a grape - Allie Is Wired
Rihanna can expect a ring any day now - Anything Hollywood
Six degrees of delicious Kevin Bacon - E! Online
Justin Bieber's stupid haircut is catching - The Berry
Undercover Boss reports for doody - RTVM
Nikita preview - TV Fanatic
Mike Tyson is freaking hilarious - Splash News
Turns out your Brazilian Blowout can get you really, really high - The Wire