Top Celebrity News!
Check out today's top celebrity news from around the web, including DWTS, Snooki, Lindsay Lohan and much more!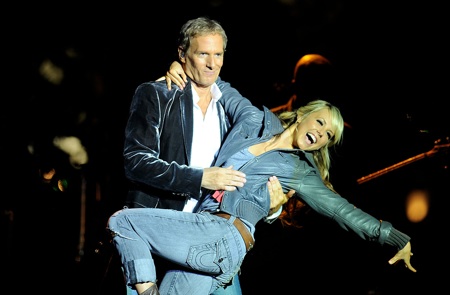 DWTS tells Michael Bolton to stop being such a crybaby - TMZ
Snooki is a regular Hemmingway - RTVM
Lindsay Lohan is better off handing her bank account over to a monkey - Allie Is Wired
Heidi Klum is no Angel - Too Fab!
RIP Tony Curtis - Splash News
Yes, we're so sure those male hookers in George Clooney's bed were just a practical joke - Celebrifi
Paris Hilton laughs when her boyfriend mows down a pap - The Hollywood Gossip
George Lopez dumps his wife - FirstClassFashionista
Lea Michele is boring - ICYDK
Beyonce is a party crasher - Limelife
Justin Timberlake and Jimmy Fallon are cooler than you - The Frisky
The Situation has a tiny Situation - Anything Hollywood
Sad news from Giuliana Rancic - E! Online
Jimmy Johnson is kicked off Survivor - TV Fanatic
The sparkly vampire look earned Robert Pattinson the top spot in Glamour UK's Most Fashionable Brits - The Berry
Tiger Woods sex tape - The Wire