Top Celebrity News!
Check out today's top celebrity news from around the web, including Oprah Winfrey, Britney Spears, Adam Lambert and much more!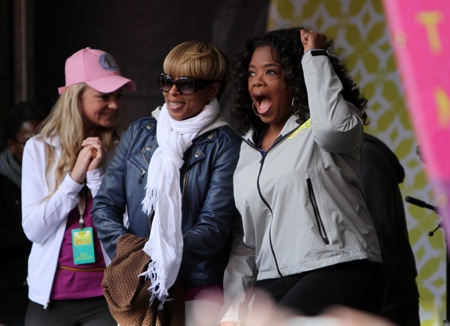 Oprah is picking up the whole Australia tab, taxes and all - TMZ
Britney Spears Bra Watch 2010: I spy a leopard print strap - Too Fab!
Adam Lambert bitchslaps a camera - Celebrifi
Dear Joaquin Phoenix: DUH - The Hollywood Gossip
Tim Gunn hates Taylor Momsen - FirstClassFashionista
Julia Roberts could stand to lay off the 'Eat' part of Eat, Pray, Love - ICYDK
Antoine Dodson cracks me up - Limelife
Victoria Beckham feels much the same about reading - The Frisky
Kim Kardashian probably gets a cut of the sales of this sex doll - Allie Is Wired
Katie Holmes is a Plain Jane - Anything Hollywood
Hint: Don't think Chase Crawford is dating anyone with a vagina - E! Online
Lady Gaga meat dress: Before & After - The Berry
Real Housewives of New York spoilers - Reality TV Magazine
Glee music: First listen - TV Fanatic
Miley Cyrus and Demi Lovato are BFFs - Splash News