Caption This Celebrity Photo
Caption this celebrity photo for us -- the wittier, the better! The best (and by best, we mean crudest, silliest, shrewdest and rudest!) caption will be chosen by the SheKnows Entertainment Team, and will appear under the photo at the end of the day alongside the submitter's username. Everyone is eligible, so good luck!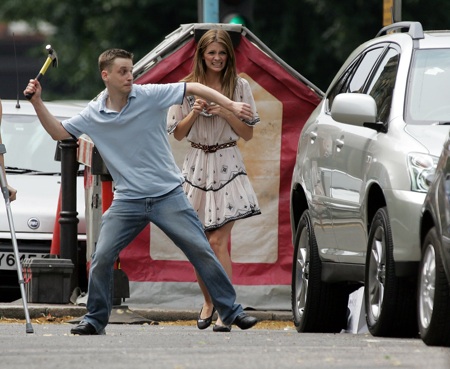 Photo courtesy: Splash News
Have what it takes to be the king (or queen) of captions? Submit yours below!
today's winner is: Jenn Eccles!
"So Mischa Barton DOES get hammered like her friend Lindsay Lohan!"

Check back tomorrow for another hilarious celebrity caption contest!