Top Celebrity News!
Check out today's top celebrity news stories including Emmy fashion, Robert Pattison, Paris Hilton and much more!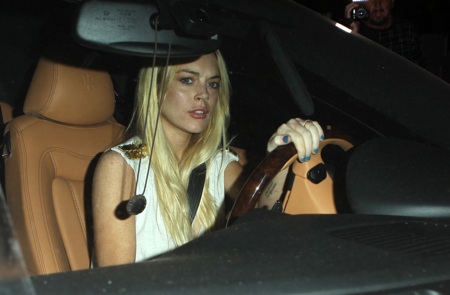 It's official: Kat Von D is the dumbest woman in America - TMZ
Kelly Osbourne is about to have a major wardrobe malfunction at this Emmys party - Too Fab!
Justin Bieber is trying to ruin an American classic - The Hollywood Gossip
Robert Pattinson is totally cheating on Kristen Stewart - Celebrifi
If Snooki getting a marriage proposal isn't enough to make you feel like crap over your pathetic love life, nothing will - Allie Is Wired
More Emmy fashion eye candy - The Berry
Paris Hilton may be a common criminal, but this dress is gorgeous - ICYDK
Sandra Bullock and her little Cajun cookie - E! Online
Lindsay Lohan got pulled over again. But she was sober! Progress! - Limelife
Britney Spears Bra Watch 2010: Can someone please introduce her to a convertible bra? Sigh. At least she's wearing one. - Dana's Dirt
Perhaps Angelina Jolie mistook "veganism" for "heroin addiction" - Anything Hollywood
The Situation has a situation - Reality TV Magazine
The Simpsons gets Gleeked - TV Fanatic
Wonder if Elin Nordegren will open a sex addict clinic - Splash News
50 Cent is having a blast on Twitter - The Frisky