Emmys Fashion: Fine Or Foul?
Red carpet season has begun! Check out the best and worst dressed on the red carpet at the 2010 Emmy Awards.
(page 14 of 16)
Tina Fey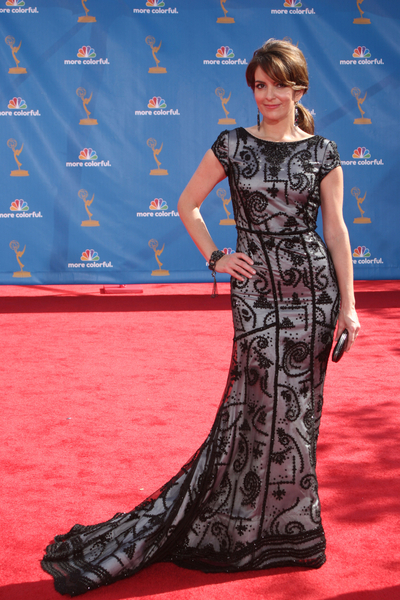 The 30 Rock funny woman is interesting enough without having to resort to some of the disasters of outfits she turns up in. While the style and fit of this gown are lovely, the pattern absolutely destroys it.