Diva Dish: Love, Success & Guest Stars
The Drop Dead Diva two-hour finale is here and someone may not survive the drama! SheKnows ran into star Brooke Elliott and got the scoop on love, success, guest stars and life as the Drop Dead Diva.
(page 2 of 2)
Drop Dead Diva dish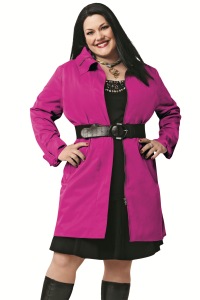 SheKnows: Does it also help that you shoot in Atlanta and away from the Hollywood hustle?
Brooke Elliott: There might be a point to that. We work in a bubble in Georgia. It is strange when you come out of the bubble. You're like, "Whoa, what's happening?" It's nice to go away and focus on your work intently for five months and then come out. At the same time, there might be something to having people around, too.
SheKnows: Do fans stop you in the street?
Brooke Elliott: People do recognize me, which is nice, and people are awesome. They're so respectful, which I appreciate. They're nice about saying, "I like the show," and then going on their way. I'm like, "That was lovely."
SheKnows: Which side of your character do you relate to more, Deb or Jane?
Brooke Elliott: In a weird way, I'm both, which helps. I like makeup and hair and mascara, which is very girly and Deb-like. I've also had some similar experiences to Jane. In high school, I was always in the honor roll classes and things like that.
SheKnows: Jane moves like she's on display: Do you move like that?
Brooke Elliott: I've created a lot of the physicality for her. She's got such great self esteem from Deb, so it's about how someone would stand if she's that impressed with herself. It's fun. Deb in Jane's body gets a thrill out of figuring out stuff and moving and being like her, but I don't necessarily do that in my own life.
SheKnows: If you could take over someone else's body, who would you choose?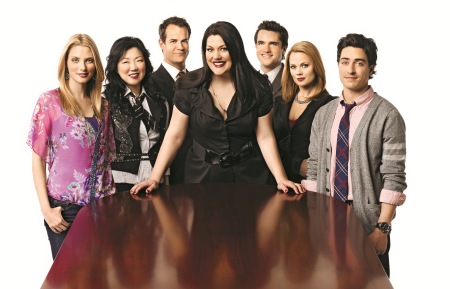 Brooke Elliott: I'd like to come back as a man, for a bit. I want to know what they're thinking and feeling. There's such a mystery there, to me, and our communication as women and men can be so strained sometimes that I want to come back and see what it's about.
SheKnows: What guest star's body would you like to embrace?
Brooke Elliott: Gregory Harrison. Have you seen that body?
SheKnows: What was it like to have Jake The Bachelor onset for last week's episode?
Brooke Elliott: It was nice to meet Jake. He wasn't in my storyline, but I passed him and said "Hi." He didn't propose to me. Can you believe it? I was like, "That's ridiculous, if you don't propose to me right now!"
SheKnows: What lessons from Diva have you applied to your own life?
Brooke Elliott: What the show has done for me, personally, is remind me when I'm not feeling on top of my game to "fake it till you make it." Sometimes, we don't wake up in our best place. We wake up kind of funky. This show reminds me to be like, "You're great, you're strong. Remember that." I think that's good and it's helping a lot of people in that way.
The Drop Dead Diva two-hour finale airs Sunday, August 29 at 9 pm on Lifetime.
Read on for more Drop Dead Diva
April Bowlby exclusive interview
Kathy Najimy exclusive interview
Jake Pavelka guests on Drop Dead Diva