Who Will Win Emmy?
Emmy Awards will be passed out on Sunday, August 29 with host Jimmy Fallon serving as the Emmy circus ringmaster. Fantastic new shows are challenging Emmy stalwarts for the big prize this year including upstarts Glee, Modern Family and The Good Wife.
(page 2 of 2)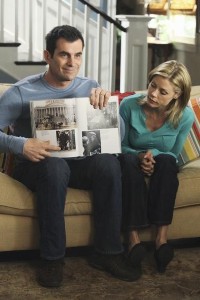 COMEDY
OUTSTANDING COMEDY
Glee
Modern Family
Curb Your Enthusiasm
Nurse Jackie
30 Rock
The Office
Who will win: Modern Family
Why: In what is probably the most competitive and hard to call race of the 2010 Emmys, look for Modern Family to edge out Glee.
OUTSTANDING ACTRESS IN A COMEDY
Lea Michele (Glee)
Tina Fey (30 Rock)
Toni Collette (The United States of Tara)
Julia Louis-Dreyfus (The New Adventures of Old Christine)
Edie Falco (Nurse Jackie)
Amy Poehler (Parks and Recreation)
Who will win: Edie Falco (Nurse Jackie)
Why: Watch Nurse Jackie and imagine anyone else trying to play the title role -- it's Edie Falco's Emmy to lose.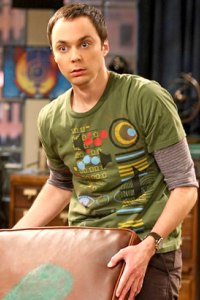 OUTSTANDING ACTOR IN A COMEDY
Larry David (Curb Your Enthusiasm)
Alec Baldwin (30 Rock)
Matthew Morrison (Glee)
Steve Carell (The Office)
Jim Parsons (The Big Bang Theory)
Tony Shalhoub (Monk)
Who will win: Jim Parsons (The Big Bang Theory)
Why: Steve Carell still has one more year to snag an Emmy, so I don't think Emmy voters will want to give it to the outgoing Office star. Who they will give it to is the brilliant Jim Parsons of The Big Bang Theory, who should have won last year!
OUTSTANDING SUPPORTING ACTOR IN A COMEDY
Chris Colfer (Glee)
Neil Patrick Harris (How I Met Your Mother)
Jesse Tyler Ferguson (Modern Family)
Jon Cryer (Two and A Half Men)
Eric Stonestreet (Modern Family)
Ty Burrell (Modern Family)
Who will win: Neil Patrick Harris (How I Met Your Mother)
Why: My belief is that Ty Burrell deserves it, the actor has never appeared so hilariously aloof in his entire career. But, the winner here can be categorized in the "he deserves an Emmy" category and that's Neil Patrick Harris' role as Barney in How I Met Your Mother.
OUTSTANDING SUPPORTING ACTRESS IN A COMEDY
Jane Lynch (Glee)
Kristen Wiig (Saturday Night Live)
Jane Krakowski (30 Rock)
Julie Bowen (Modern Family)
Sofia Vergara (Modern Family)
Holland Taylor (Two and A Half Men)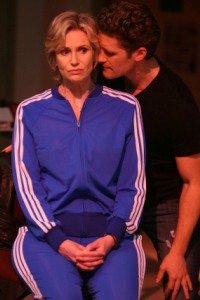 Who will win: Jane Lynch (Glee)
Why: Simply, Jane Lynch gave the best performance by an actress in this category all year. For that matter, her pop culture legend as Sue Sylvester (there's a wax mold of her character in Madame Tussauds) warrants the award. Plus, throw in the fact that she is simply stellar in the role and the Emmy is all Jane Lynch's.
REALITY
OUTSTANDING REALITY SHOW HOST
Ryan Seacrest (American Idol)
Phil Keoghan (The Amazing Race)
Tom Bergeron (Dancing With the Stars)
Heidi Klum (Project Runway)
Jeff Probst (Survivor)
Who will win: Phil Keoghan (The Amazing Race)
Why: The Amazing Race is an Emmy favorite and we see no reason why this year will be any different. Although that Ryan Seacrest could sneak up and win this one for making a mediocre American Idol season worth watching.
OUTSTANDING REALITY SHOW COMPETITION
Project Runway
Top Chef
The Amazing Race
Dancing With the Stars
American Idol
Who will win: The Amazing Race
Why: Because it wins every year.
VARIETY, MUSIC, OR COMEDY
OUTSTANDING VARIETY, MUSIC, OR COMEDY SERIES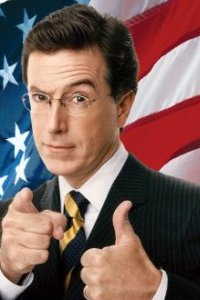 The Colbert Report
The Daily Show With Jon Stewart
Real Time With Bill Maher
Saturday Night Live
The Tonight Show With Conan O'Brien
Who will win: The Colbert Report
Why: Many are saying this is Saturday Night Live's year, but other than a few standout episodes (thank you Betty White), nothing on Saturday Night Live this year was any better than what they produced last year. The Colbert Report will take the title because of its ability to remain relevant despite a radically changing political environment.
MINISERIES OR MOVIE
The Pacific (HBO)
Return to Cranford (PBS)
Who will win: The Pacific
Why: Outstanding beyond compare, the same team who brought the astounding Band of Brothers to life will again take home the Best Miniseries or Movie Emmy.
OUTSTANDING TV MOVIE
Endgame (PBS)
Georgia O'Keeffe (Lifetime)
Moonshot (History)
The Special Relationship (HBO)
Temple Grandin (HBO)
You Don't Know Jack (HBO)
Who will win: Temple Grandin
Why: Although we loved George O'Keeffe and You Don't Know Jack, odds are on Temple Grandin taking the Outstanding TV Movie title this year because of its scope and timeliness.