Cold Outside, Hot On TV!
The 2010 fall TV season is coming and SheKnows got a sneak peek at a handful of the new shows! Here's a rundown on five shows to watch for in September, plus a bonus round on all the new procedurals coming.
(page 5 of 6)
5) The Event
This series made the SheKnows watch list due to its enticing marketing and cast, even though we aren't quite sure what to expect from it. NBC touts it as an "emotional, high-octane conspiracy thriller" about what happens when an everyday guy (Jason Ritter) investigates the mysterious disappearance of his fiance (Sarah Roemer) and ends up unraveling "the biggest cover-up in US history."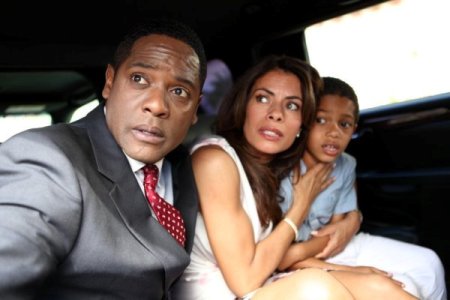 Blair Underwood and Lisa Vidal play the country's first Afro-Cuban first family and word is there may be some sci-fi elements at play. Promising to raise more questions than answers, this series premieres September 20 and could go the way of Lost, or take the bumpier road of FlashForward.
---
Find out about the new law & crime procedurals debuting this fall - click here! >>