Cold Outside, Hot On TV!
The 2010 fall TV season is coming and SheKnows got a sneak peek at a handful of the new shows! Here's a rundown on five shows to watch for in September, plus a bonus round on all the new procedurals coming.
(page 4 of 6)
4) Undercovers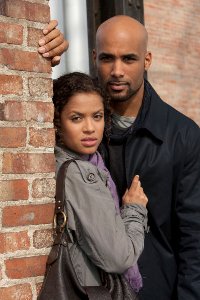 The romance has fizzled since these hot shot US spies (Mekia Cox and Boris Kodjoe) retired from the action to get married and start up their own catering company. Luckily, their past is about to rediscover them.
Spy fans won't want to miss this fun romantic action series from the minds of JJ Abrams and Josh Reims.
Undercovers promises laughs, action and romance and premieres on NBC Wednesday, September 22. (Spy fans will also want to keep their eye out for The CW's Nikita, premiering September 9 with Maggie Q, Lyndsy Fonseca and Shane West.) 
---
See more new TV shows for fall 2010 - click here! >>