Top Celebrity News!
Check out today's top celebrity news stories including Zac Efron, Ellen DeGeneres, Justin Bieber and much more!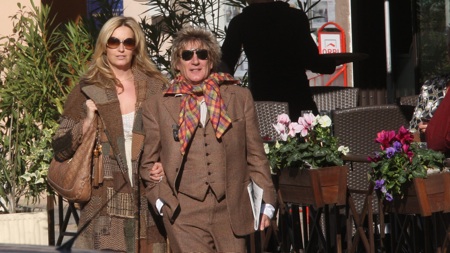 Portia De Rossi and Ellen DeGeneres are my most favorite celebrity couple ever - TMZ
Zac Efron talks about his hot date with Tom Cruise - Limelife
And then Zac Efron talks about his beard (the one he's dating, not the one on his face) - Too Fab!
Hayden Christensen broke up with his beard - Celebrifi
Fantasia has learned the delicate art of the PR sidestep - The Hollywood Gossip
Kelly Cutrone got a hot new makeover - The Frisky
Celebrity Death Match: Mariska Hargitay vs Jennifer Love Hewitt - ICYDK
LOL Justin Bieber got nailed in the head - Allie Is Wired
I really don't think Levi Johnston exemplifies any choice teens should be making - Dana's Dirt
Neither do the Kardashians, but they won two Teen Choice Awards anyway - FirstClassFashionista
Is that Hillary Clinton in a Lady Gaga costume? - Anything Hollywood
How bad can you screw up a marriage in a month? Ask Johnathon Schaech and Jana Kramer - E! Online
Pretty sure the boyfriend of Kristen on Big Brother will know exactly what to do next - Reality TV Magazine
True Blood is full of dirty vampire sex and you love it - TV Fanatic
Apparently Penny Lancaster does want Rod Stewart's body and does think he's sexy - Splash News