Top Celebrity News!
Check out today's top celebrity news from around the web, including Michael Jackson, Jessica Simpson, Lily Allen, Lindsay Lohan and much more!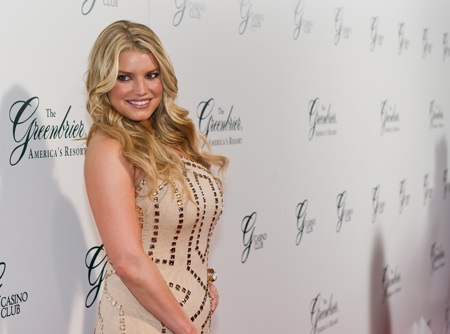 Michael Jackson killer doc thinks it's all Much Ado ABout Nothing - TMZ
Looks like Photoshop magic sliced about four inches off Jessica Simpson's waist & hips - Too Fab!
War crimes are a big inconvenience for Naomi Campbell. Cry me a river (of blood) - The Hollywood Gossip
Lily Allen is knocked up - Celebrifi
Emma Watson goes Mia Farrow - The Berry
Julia Roberts looks constipated on the cover of Elle - ICYDK
Rudy Giuliani's daughter gets a five-finger discount - Limelife
Eric Dane and Rebecca Gayheart get a settlement for the world's most boring sex tape - Allie Is Wired
I was going to make a snide comment about the white bra with a black dress, but I'm just glad she's wearing one unlike someone we know - Dana's Dirt
TI and Tiny and the ugliest wedding dress ever - FirstClassFashionista
Lindsay Lohan's mom runs her mouth for more publicity - Anything Hollywood
Fergie in another fug outfit - E! Online
More bad airbrushing: This time it's Katy Perry on the cover of Rolling Stone - Hollywod Chaos
Holy crap - Ali Fedotowsky got a 3-carat diamond! - Reality TV Magazine
Derek Jeter is looking rough - Splash News