Top Celebrity News!
Check out today's top celebrity news from around the web, including Lindsay Lohan, Angelina Jolie, Real Housewives of New Jersey and much more!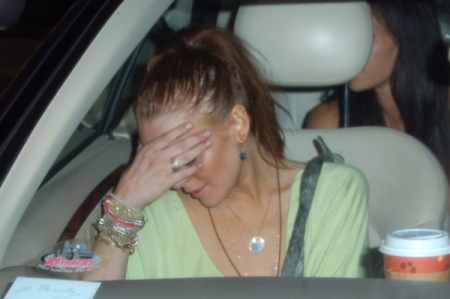 The best picture Lindsay Lohan has taken in years: TMZ
Does Angelina Jolie own anything other than boring black strapless dresses? Yawn:  Too Fab!
Guess they're still pissed about Ice T's whole "Cop Killer" thing: E! Online
Jennifer Garner: Either admit you're knocked up or lay off the tacos: Dana's Dirt
Tiger Woods and Rachel Uchitel: Blame it on the Ambien: The Hollywood Gossip
The Real Housewives of New Jersey should be these dingbats beating the crap out of each other: TV Fanatic
Then they can beat the crap out of these Jersey Shore twits: Reality TV Magazine
Jennifer Aniston's stalker arrested: Celebrifi
Ooh la la Alex O'Loughlin: The Berry
The only production still willing to cast Mel Gibson: The Frisky
Katie Holmes in Tom Cruise's favorite nightshirt: Splash News
Tila Tequila should get together with Rachel Uchitel: Limelife
Taylor Momsen and Miley Cyrus compete in battle of the bland: Allie is Wired
How many illegals can Kim Kardashian smuggle in that bag? ICYDK
Sharon Stone's reaction to her 3-inch roots situation: Gone Hollywood