SATC 2 Stills: Best Dressed!
As much as we love the girls, the romance and the men of Sex and the City, half the fun will always be the fabulous clothes.
(page 4 of 5)
The couture of color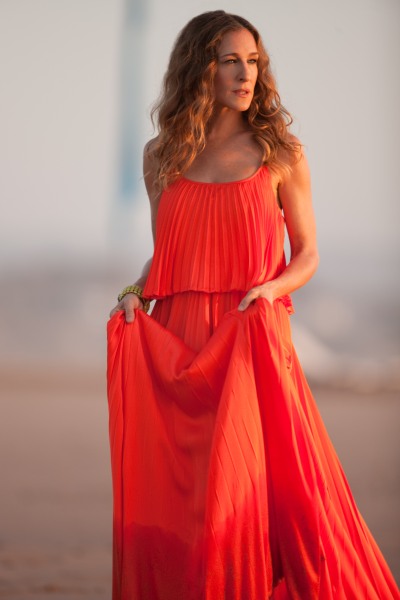 OMG! Could this be any more fabulous? No! Color, color, color, should be your mantra this summer. Sarah Jessica Parker recently said she hoped that the film would inspire women to incorporate at least one beautiful, flowing maxi dress into their wardrobe. Ummm, okay, we'll take that one, please. Sold!
In a pleated, vintage looking maxi that falls somewhere in the color spectrum between gazpacho and sherbet (it's a color and a meal!), Carrie is a disco goddess. Best of all, this is the kind of dress that goes from day at the beach to night on the town with the addition of just a few glammed up gold accessories.
Next up, Sex and the City continues setting trends!