SATC 2 Stills: Best Dressed!
As much as we love the girls, the romance and the men of Sex and the City, half the fun will always be the fabulous clothes.
(page 2 of 5)
Classy cleavage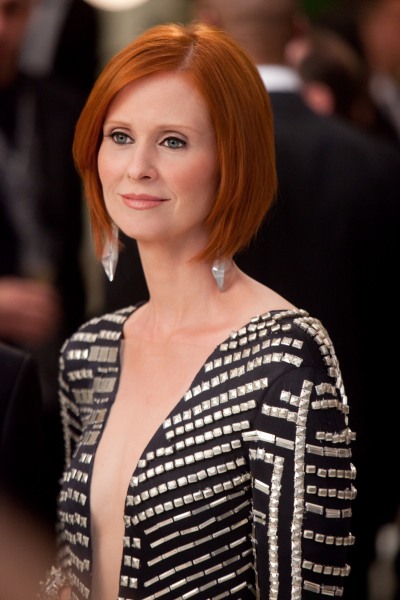 Classy cleavage is always in style. Miranda dares to bare down to there in a plunging studded number that's reminiscent of both Carrie's beloved studded belt from the first SATC film and J Lo's navel baring green Versace Grammy dress.
With the right cup size (smaller is better, no one wants to see someone like Mariah Carey wearing a dress like this, except Mariah Carey) and the proper amount of double stick tape to prevent a wardrobe malfunction, a dress like this can be a show stopper in all the right ways.
Up next...Kim shows off!