Met Ball: Hot Or Not?
The Costume Institute Gala Benefit's celebration of the American Woman: Fashioning a National Identity exhibition brought the stars out in droves.
(page 7 of 12)
I know who's going to be the subject of the next
Gossip Girl
blog:
Jessica Szohr
and her fugly Versace dress.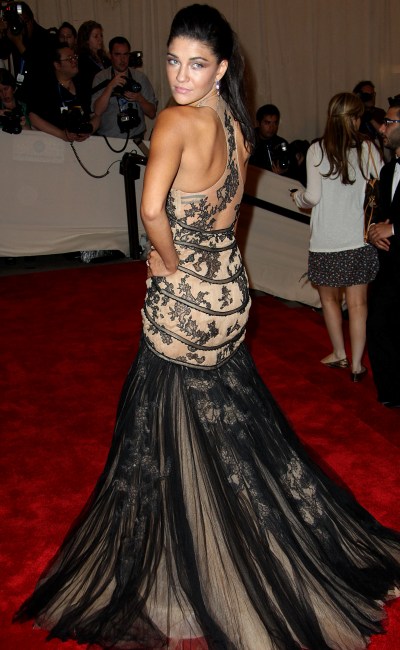 Up next, finally the finest fashion from the Met Costume Gala, including looks from Alba and SJP!