Met Ball: Hot Or Not?
The Costume Institute Gala Benefit's celebration of the American Woman: Fashioning a National Identity exhibition brought the stars out in droves.
(page 4 of 12)
Do we
need
another reason to hate
Kristen Stewart
? How about this ugly getup? First of all, girl, you do not have the legs for this: Your thighs are doughy and shapeless. Second of all, I can practically see your lady parts despite the fact you have draped a bordello curtain over your lower half. Third, your face has Rumer Willis undertones, and that is not a compliment.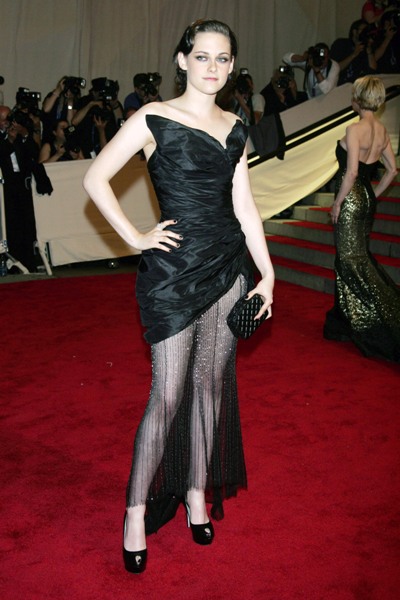 Coming up, Vera's very bad mistake!