Best Books For Every Mom
Mother's Day is the perfect time to shower the moms in your life with words of wisdom and appreciation for all they do, including a few good books.
(page 4 of 4)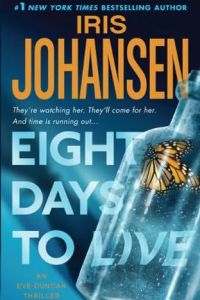 For the mom who loves a thriller
Eight Days to Live by Iris Johansen is a thriller that will chill you to the bone.
Eve Duncan's adopted daugher Jane is targeted by a mysterious religious cult who has decided she only has eight days to live.
It began with a painting that Jane displayed in her Parisian gallery - one she has no idea how or why she painted.
The painting, a chilling face called Guilt, leads members of this mysterious cult to Jane who think she must die.
With the help of Eve, Jane tries to escape. $16.37, buy this book.
For the mom who loves a juicy memoir
A Ticket to the Circus by Norris Church Mailer is as entertaining as any circus I've ever been to -- and it's her real life.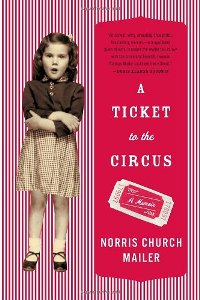 Married to the literary lion, Norman Mailer, who was known for his cheating ways as much as his novels, his last wife (he had five before her) Norris Church Mailer writes this brave memoir in a captivating way.
The author bounces between her fascinating childhood in the South in the 1950s and her life before and with Mailer.
You won't be able to put it down. She even dishes on her date with a young Bill Clinton. $17.16, buy this book.
For more book news, follow SheKnows and author WriterCrys on Twitter.
Read on for more Mother's Day
The history of Mother's Day
Mother's Day gifts on a budget
Mother's Day recipes to rock her world