Best Books For Every Mom
Mother's Day is the perfect time to shower the moms in your life with words of wisdom and appreciation for all they do, including a few good books.
(page 3 of 4)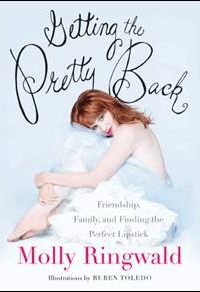 For the mom in the John Hughes generation
For the Molly Ringwald fan on your list, check out Getting the Pretty Back.
The beloved actress who starred in John Hughes' classics like Sixteen Candles, The Breakfast Club, and Pretty in Pink, will always be remembered as being sixteen. But she actually just celebrated her 40th birthday!
Part memoir, part style-guide, Getting the Pretty Back encourages every woman to become "the sexiest, funniest, smartest, best-dressed, and most confident woman that you can be."
Whether she's discussing sex and beauty, personal style, travel and entertaining, motherhood, or friendships, Molly embodies the spirit of being fabulous at every age. $25.99, buy this book.
For the military mom on your list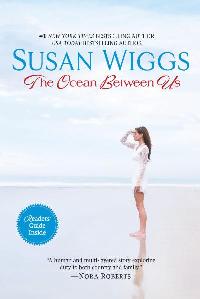 For any moms on your list who know too well what it's like to say goodbye to their husbands whose duty it is to protect our country, Susan Wiggs' The Ocean Between Us is a great book.
Grace Bennett is the perfect Navy wife with an officer husband and three children.
But after 20 years, Grace, who celebrates her 40th birthday, is tired of being the perfect navy wife.
She wants her own home, and she wants her own career.
She's feeling altogether unsettled, but nothing is more unsettling than the secret her husband has hidden from her their entire marriage.
Nothing, that is, until the accident on his Navy carrier that shakes her entire family. $10.17, buy this book.
For the mom in a book club
Love in Mid Air by Kim Wright is our breakout book of the year and perfect for so many reasons.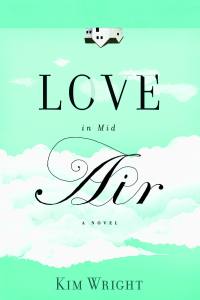 This book is captivating from the get-go.
Elyse has a chance encounter with a handsome stranger on an airplane, a brief but undeniable spark between them as they talk on an airplane and then head for their separate connecting flights.
This quick, sexy episode leads to one woman's realization that her marriage is dead in the water.
This book is about women friendships, marriage, infidelity, divorce, suburbia, community, and motherhood -- all in a fresh way that is authentic, captivating and superbly written. $16.31, buy this book.
Up next...a way to thrill mom and a book for mom's who love good juice!