Alyssa Exclusive Interview!
Alyssa Milano is not personally Romantically Challenged. In fact, Milano is quite Charmed as a newlywed. But, the character she portrays on Romantically Challenged, her new ABC sitcom premiering April 19, is suffering through endless swings and misses at life's romantic fastballs.
(page 2 of 2)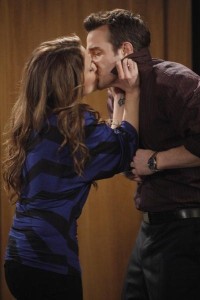 alyssa's romantic romp
SheKnows: Romantically Challenged is also not your usual sitcom airing currently.
Alyssa Milano: We are sort of taking this traditional format and making it edgier and it feels really unique. You'll see when you watch it. The episodes feel very fresh. I think there's a freshness to Romantically Challenged that really is modern and fun.
SheKnows: We've all been "romantically challenged" in one way or another. You, obviously, are quite happy right now but is that kind of nice to play the romantically challenged when you know you're safe at home?
Alyssa Milano: Ah, yes. Yes. I think that as much as any single person is capable of growing and learning from mistakes, learning what you want out of a relationship through what doesn't work -- to have that behind me is really nice. Because dating sucks! There's nothing easy about it. It's really hard and that's what the show is about.
SheKnows: I was just going to say it makes for a great comedy!
Alyssa Milano: And each of the characters come at romance from a different place. And not only a different place character-wise, because they're all such unique character voices, but also in different places in their lives.
SheKnows: You mentioned the ensemble, what is the average day like working with this cast?
Alyssa Milano: It's more fun than I could ever put into words. One of the beautiful things about doing a multi-cam is the rehearsal process. I enjoy how we're given four days to really, really work on the show and the characters and to fix what doesn't work and to make what works better. In comedy, it's so, so, so important to trust who you're working with and trust that they're going to be gracious to set you up for your joke. You will trust that they will be there if you're falling, and all those things. I think that the process alone makes for such strong chemistry.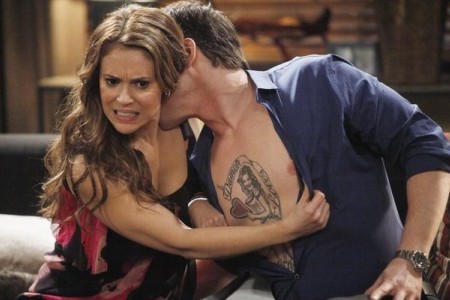 On top of that, I just love these people. We're so blessed to have smart, funny and sweet actors. It's a great way to wake up in the morning and know that you're going to go to work and have a good time. The icing on the cake is that we're being directed by James Burrows which is, you know, a dream come true. He is such a dream director. This man has such a bag of tricks of funny. He's never going to let you fall.
SheKnows: You know, I was just flipping around this weekend and I swear I saw his name about four or five times.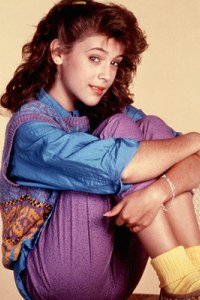 Alyssa Milano: Right! I feel like I grew up with his name in my house, and I think that pretty much everyone did. It's funny because a lot of people outside of this business don't really know a lot of television directors by name, even the big ones, but everyone seems to know the name James Burrows and I think that says something.
Alyssa's baseball bounty
SheKnows: Lastly, it's April and that means baseball! How are you feeling about your Los Angeles Dodgers?
Alyssa Milano: I'm feeling the way I've been feeling the last few years. I would go into the season slightly pessimistic, but excited that baseball season is here. I think we'll be in pretty good shape. I wish we had an ace and I hope our pitching staff keeps it together. I think that's where my pessimism comes from over the last few years -- just not feeling like we had that one pitcher to, kind of, hand the ball to in high pressure games. But I'm so excited that baseball season is here!
More Alyssa Milano
SheKnows Entertainment's first exclusive chat with Alyssa!
Alyssa Milano gets engaged
Alyssa Milano's hairstyles