Inside Pixar's New Toy Store!
Disney and Pixar have given SheKnows a little get-to-know-you for the animated characters of Toy Story 3 that are new to the blockbuster franchise.
(page 4 of 6)
Sparks
One is reminded of the Rolling Stones song Sparks Will Fly witnessing the power of Sparks. Pixar's latest Toy Story character brings as much shock as awe to playtime.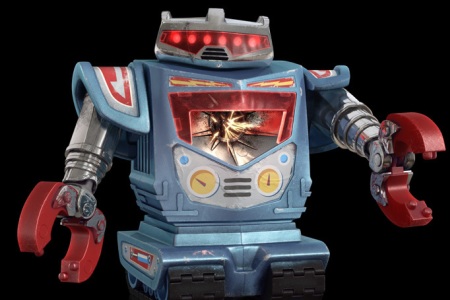 When Sparks' eyes flash red, you better run! Sparks are coming!
On the other hand, considering Sparks has telescoping arms with working giant pinches, perhaps running won't work so well either.
Pixar gets Prickly, up next!