Inside Pixar's New Toy Store!
Disney and Pixar have given SheKnows a little get-to-know-you for the animated characters of Toy Story 3 that are new to the blockbuster franchise.
(page 2 of 6)
Twitch
Twitch is a warrior, sure, but don't let that bug you out. From another corner of the Pixar imagination comes Twitch, a half-insect, half-human, and all valiant fighter!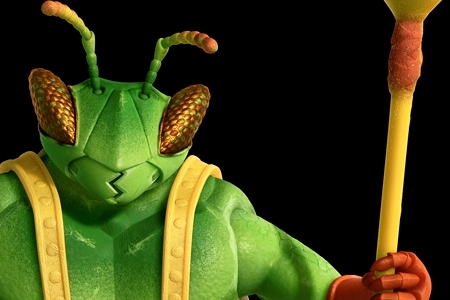 Pixar's new character Twitch is special in its ability to be mobile as none before him. We can't wait to see how Twitch takes to the 3-D world of Toy Story 3, bringing his 15 points of physical movement in three dimensions to life.
Twitch can also fly and possesses the armor of a tank with his incredible exoskeleton that can not be permeated. Looks like the guys in Toy Story 3 have a go-to if there's a fight!
Up next, everybody Stretch!