The Last Song: Sparks' First Script
With The Last Song arriving in theaters March 31, Nicholas Sparks has achieved a rare status: Two Hollywood films will be released within two consecutive months, both based on his novels.
(page 2 of 2)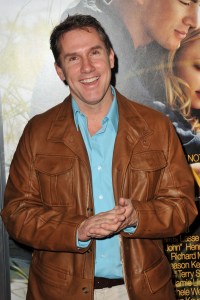 Hollywood hitman
SheKnows: Here we are in Hollywood again. You've had two of your books come into movie theaters within the last two months. For any novelist, that's just mind-blowing. Yes, you've got the experience of what you've done before page to screen and I know timing is something you have no control over, but still...what's that been like to have two movies come out in two months?
Nicholas Sparks: It's been a lot of travelling! It's been a lot of media for me, that's what it's been! It's been fun. Actually it's working out very well. Dear John had a wonderful run and it's toward the tail end of that run, I think it was number 10 last weekend or something, so it'll be around for another couple of weeks. It was a very good lead-in for The Last Song. I think if you like Dear John, you're going to like The Last Song, and vice versa. It's been a lot of fun and actually another starts filming in June so I'll go back to work there too!
SheKnows: Is that The Lucky One?
Nicholas Sparks: Yes, that's The Lucky One.
SheKnows: And did you do anything with the screenplay on that or was that someone else?
Nicholas Sparks: Notes. Lots of notes, and I still have more notes to go.
SheKnows: I wanted to ask about these novels, and one thing I'm so impressed with you is you're effortless when you're righting about different ages or genders. It just seems like it all comes from your heart. Having characters in all these different age groups in all these novels, is kind of a way to keep things fresh for you or is this just a means of storytelling?
Nicholas Sparks: It's a little bit of both and then there's a third component too and that is that one of the facets that I believe I'm read for, one of the reasons that readers like reading what I do -- the ones who do, is that they see elements of their own lives in the story. They see a universality of the human experience. If you're 70 and you're reading Nights in Rodanthe, this is a novel that you very much relate to. If you're 17, and you're reading The Last Song, this is a novel that you're going to relate to. With that said, my fans are age 12 to 90 and so I feel like a cat on a hot tin roof! I mean I gotta be jumping from this age and then... OK I did teenager now so I better do a little older this time. Then I'm going to have to go middle age the next time! I've gotta keep everybody happy!
SheKnows: As a creative person, when your ideas come, do you usually run with them? Do you keep a pad with you, a notebook, a tape recorder?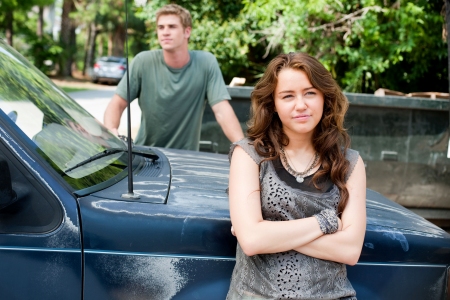 Turtles galvanize Sparks' story
Nicholas Sparks: No, it just goes into my head. There are a lot of ideas, but there are very few really strong ideas. Whether you're thinking about the entire idea for the novel, the high concept, or whether you're thinking about elements within the story like just the inclusion of the turtle nest. I can't tell you how long it took me to come up with the idea of the turtle nest; it probably took me four weeks of thinking! I didn't even commit to the project until I could figure out this one element and it probably doesn't strike you as that big of a deal at all, but it was the only idea that would've worked. So in other words, if you get an idea like that, I'm not going to forget it because I've just rejected 10,000 ideas. For instance, with the turtle nest you might say well what are you talking about, and I'll just use this as an example, what I needed was something to bring the characters together. You need a reason for the characters to get together; whether it's because he's staying at a bed and breakfast up the beach, or whatever, you need a reason. Whatever it is, this has to keep them together; provides like the vehicle for the second act.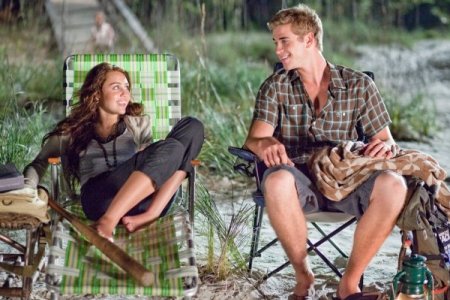 It has to begin in June and end in August, and then you have to realize that she's from out of town. It's got to be at the beach. It's got to be something that hasn't been done in film and hasn't been done in a book. So usually if you're dealing with a summer romance, you're talking about summer camp, neighbors or a summer job. All have been done numerous times. So, the turtle nest, that's what brings them together. That's what keeps them together. But you see, when I say it's the only idea that works, it's the only one that's original of everything I just said. And then they had to hatch in August! You know, they could've been preparing for the volleyball tournament -- eh, you know -- what are you going to do, have a movie about practicing volleyball? You see what I mean, there's only one idea that would bring these two together.
SheKnows: Another thing that strikes me also, and we talked about this last time, is that you seem to be such an expert on interpersonal relationships; whether it's father-daughter like in The Last Song or father and son like in Nights or even simply between a couple as in The Notebook. Have you always been a keen observer of people?
Nicholas Sparks: I suppose. I don't' know that I ever think of it in those terms. I mean I've been a brother. I have daughters. I have sons. I have a wife. I had parents. I've got friends and I see how they all relate to people in their own lives, so you draw a little bit from you and a little bit from them and you just try to make it clear what you're trying to do. What's really driving this relationship?
SheKnows: As someone who's been writing on their own for a while, what was it like to do this screenplay with your old friend Jeff [Van Wie]?
Nicholas Sparks: Oh it's awesome. Jeff's my buddy. Jeff's a good guy and we had a lot of fun doing it. I mean it was great to work with him. Jeff really made the project easier in that he was a sounding board for about an hour and a half every single night! He would listen every night. See, my wife wouldn't do that, nor would my agent, but Jeff, because he was helping me, had to so it was good!
SheKnows: And you had to fill a dream of his, doing a screenplay.
Nicholas Sparks: Yes, absolutely.
read on for more exclusive interviews
Nicholas Sparks exclusive Nights in Rodanthe interview
Train Your Dragon dish with Gerard Butler, America Ferrera and Jay Baruchel
Julie Klausner exclusive interview
Alice in Wonderland exclusive video interview: Anne Hathaway and Helena Bonham Carter