Songs To Get Psyched For Spring
Goodbye winter and hello spring. You can somewhat hear birds chirping, it stays lighter out longer and hey, sometimes you just want to roll down the windows of your car and start singing. Here are 10 songs to get psyched for spring!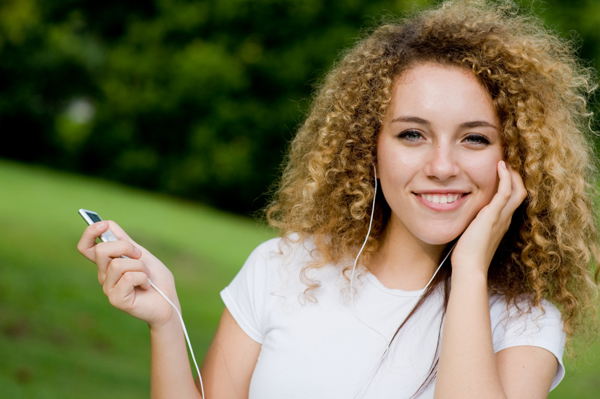 Let's Get the Party Started by Pink
What other tune really gets you pumped to get movin', get groovin' and get your game face on? Yes, that would be Pink's party starting song.
I Gotta Feeling by Black Eyed Peas
Okay, so the song dishes about tonight and not spring but once we get over semantics, it's another feel good delicious tune to get your ripe for all good things to come.
Live Like We're Dying by Kris Allen
Despite its upbeat melody, the words can kind of bring you down. Which is exactly why this is a top song for spring! What better time to live life to the fullest and have a rebirth than when it's time to get out of hibernation!
You Belong With Me by Taylor Swift
Okay, anything by Taylor Swift technically belongs in this category because her music is fun, light and downright fresh. This particular tune caught our eye because it illustrates a woman who knows what she wants and gets it.
Empire State of Mind by Jay-Z and Alicia Keys
Maybe it's because this little ditty is played non-stop in Manhattan and can be heard 24/7 now that cab drivers and people with cars actually lower their windows but this song is also about the joie de vivre that represents spring. Plus, it'll likely be on the Sex and the City 2 soundtrack so there ya go!
Glamorous by Fergie
G-L-A-M-O-R-O-U-S, yes! If this song doesn't put a spring in your step, we don't know what else will. Plus, it kinda gets you pumped to clean out that closet and fill it with new glamorous frocks for the new season.
Umbrella by Rihanna
If you've heard the old adage, "April showers bring May flowers," you're not alone. That's why this song made our round-up. It wouldn't be April without some showers and in this case, some Umbrella by Rihanna.


Haven't Met You Yet by Michael Buble
For no other reason other than we love Michael Buble, this song screams inspiration, love and a whole lot of Buble.
Hey, Soul Sister by Train
What could be more of a driving tune than this song by Train? It's one of those sunshiney tunes you simply won't be able to get out of your head even when the engine's turned off.
Closer to Free by the Bodeans
Ok, we had to squeeze in this oldie but goodie from a decade ago (after all, it was the theme song to Party of Five). "Everybody wants to live how they want to live. And everybody wants to love who they want to love. And everybody wants to be closer to free."
That is perfect spring sentiment!
read more music news
Maxwell muses: Inside his music
Academy of Country Music Award nominations
Carlos Santana speaks! Exclusive!