Caroline'S Champs & Chumps
Oscar fashions ran the gamut at the 82nd Academy Awards.
(page 8 of 17)
Fug!
Samantha Harris -- Her ill-fitting satin number was already wrinkled beyond salvage when Samantha Harris hit the red carpet. Harris' large dangling earrings battled the strangely geometric, thick sparkly strap at the neckline.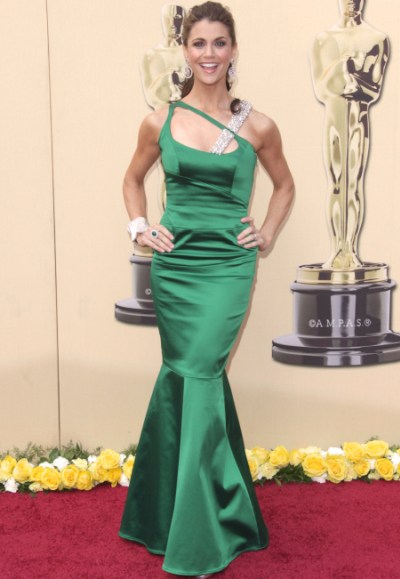 Please, say it isn't so...SJP on the Worst Dressed!